With the audience seated cabaret-style right on our stage, our OnSTAGE Concert Series offers intimate and exclusive experiences featuring a roster of uplifting and mesmerizing performers.
Don't wait. Tickets are limited.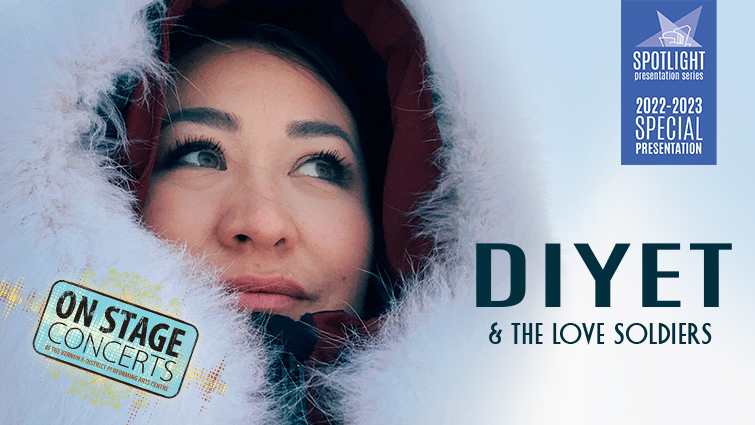 DIYET & THE LOVE SOLDIERS
Wednesday, October 5, 2022 at 7:30PM
ALL AGES
Diyet & The Love Soldiers are alternative country, folk, roots and traditional with catchy melodies and stories deeply rooted in Diyet's Indigenous world view and northern life. Her songs are an interpretation of a northern reality: hard, raw and will break you if it can but at the same time, always beautiful, gentle, strange and intensely alive.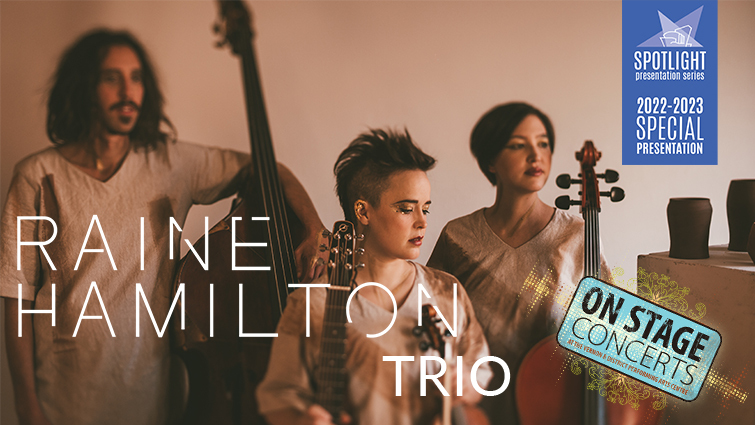 RAINE HAMILTON TRIO
Thursday, October 27, 2022 at 7:30PM
ALL AGES
Resonant, acoustic chamber folk with an otherworldly edge and a lyric presence that cuts deep. Prism-clear vocals and strings, anchored in the ancient mountains, reaching out beyond the earthly. Raine is part prairie songstress, part storyweaver; each song has a story, delivered between songs with humour and grace.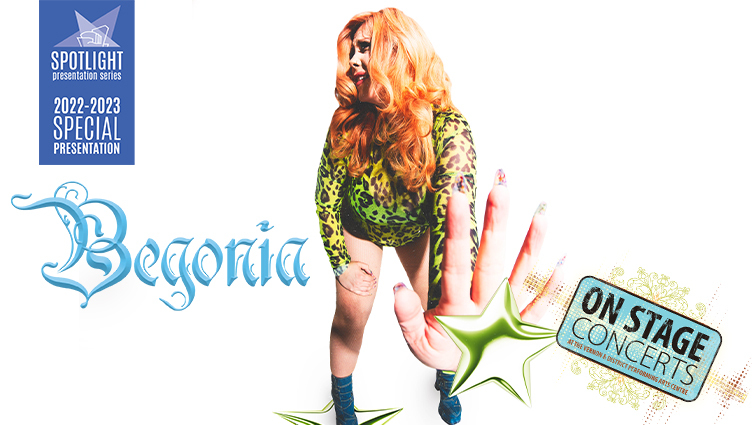 BEGONIA
Saturday, November 19, 2022 at 7:30PM
ALL AGES
Pegged as Canada's breakout alt-diva, Begonia is an acclaimed indie pop powerhouse with multiple #1 songs on CBC, a JUNO Award Nomination, and a coveted spot on the Polaris Music Prize long list.
"Begonia has one of Canada's most extraordinary voices, and thankfully she uses it to obliterate the misery from this world one live performance at a time." - NPR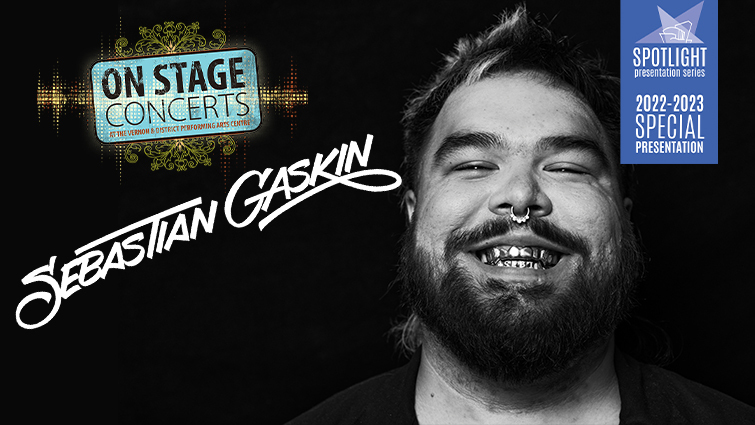 SEBASTIAN GASKIN
Friday, March 3, 2023 at 7:30PM
NEW LOCATION! VERNON JAZZ CLUB

Sebastian Gaskin is a multi-instrumentalist R&B singer-songwriter based in Winnipeg, Canada, who grew up in Tataskweyak Cree Nation, or Split Lake as it's better known. Sebastian writes and self produces music that is anything but formulaic, thanks to their eclectic musical tastes in R&B, Hip-Hop, Metal and Punk.
The Winnipeg Free Press says: "...think Post Malone mixed with Frank Ocean, all swag and smooth vocals, hits of hip-hop and rap, rounded out with emotive thoughtful lyrics."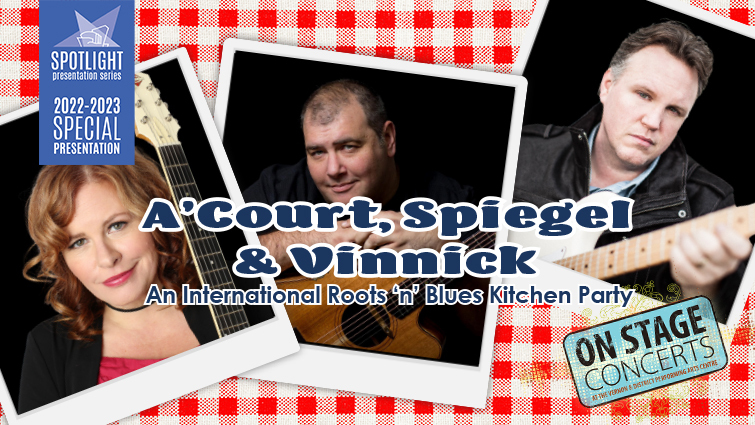 A'COURT, SPIEGEL & VINNICK
An International Roots n' Blues Kitchen Party
Tuesday, April 4, 2023 at 7:30PM
ALL AGES
Join multi-award-winning artists, Canadians Suzie Vinnick and Charlie A'Court, and Australian Lloyd Spiegel, for a dynamic evening filled with songs, stories and laughs as they take their roots 'n' blues kitchen party from coast-to-coast.