SPOTLIGHT Presentation Series
First Stages Series
Dubbed our "no-shushing season" the First Stages Series is programmed specifically for our littlest theatre-goers. The 2023-24 season contains gentle sensory shows that allow the little ones to interact with the performers and even become a part of the performance, plus the third annual North Okanagan Children's Festival.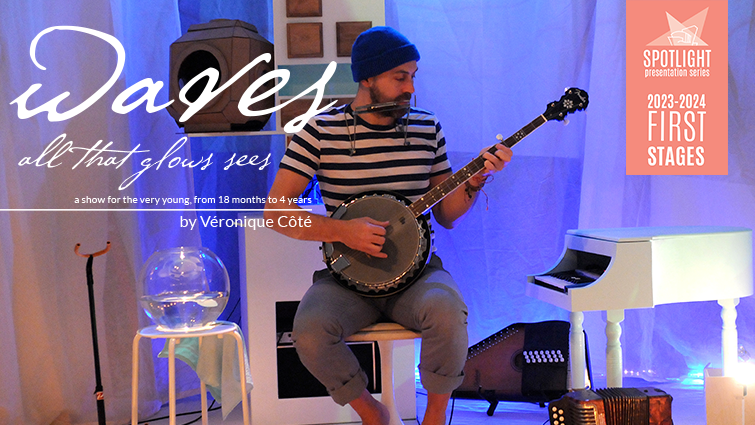 WAVES, ALL THAT GLOWS SEES
by Véronique Côté
a Théâtre des Confettis creation
Saturday, January 13, 2024 at 9:15AM and 11:00AM

A show for the very young, from 18 months to 4 years. Follow a little pathway of shells and stones into a tent made of sheets. Inside, two men dream of the sea, and sweet melodies calm your heart. Waves, All That Glows Sees, is "a simple, gentle and poetic voyage introducing young children to the world of theatre" (MonThéâtre.qc.ca).

Upcoming Events