SPOTLIGHT Presentation Series
First Stages Series
Dubbed our "no-shushing season" the First Stages Series is programmed specifically for tots ages 2 and over. The 2022-23 season contains gentle sensory shows that allow the little ones to interact with the performers and even become a part of the performance, plus the second annual North Okanagan Children's Festival.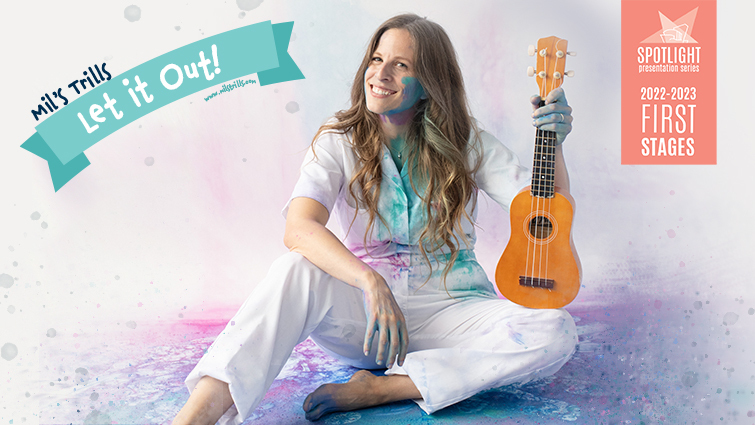 Let it Out! By Mil's Trills
Sunday, October 2, 2022 at 4PM

Let it out with Mil's Trills! Brooklyn based artist and Grammy® nominated producer Mil's Trills brings their high-energy, participatory performance to Vernon in celebration of their new family album, Let it Out! which helps all ages identify, accept, and process emotions in positive and affirming ways. Come to sing, move and dance with neighbours, family, and friends!

BODY POSITIVE BOLLYWOOD DANCE SHOW
By Karima Essa
Sunday, January 29 at 11:00AM
Karima's Bollywood workshop-style dance show infuses music, breathing, and ideologies from ancient scholars from the Middle East and South Asia. Students of all shapes and sizes will leave inspired to love themselves inside and out, on and off the dance floor!

The 2nd Annual North Okanagan Children's Festival
Saturday & Sunday, March 18 & 19, 2022
Admission by donation
The 2nd Annual North Okanagan Children's Festival offers toddlers & school aged children live music, theatre, dance, art workshops and interactive play! This year's festival features the virtuoso clowning of Circus Incognitus and the rhythmic rhymes of RupLoops The Human Radio.
Upcoming Events