Bodies break and come together in Bboyizm's powerful take on aging and street dance
Posted on August 18, 2023
"[Crazy Smooth] challenges the myth that aging is the death knell for a dancer."
– Tom Power, CBC Radio One
"Powerful multi-disciplinary performance showcases bravery in battle against time."
– The Toronto Observer
VERNON, BC— Fearless physicality and intense vulnerability – In My Body, by award-winning street dance company Bboyizm, is a powerful performance that examines how dancers persevere against the inescapable effects of age and injury. The Vernon & District Performing Arts Centre proudly presents In My Body on Thursday, September 21, 2023, at 7:30PM as the first performance of the 2023-24 SPOTLIGHT Dance Series.
It's said that the bravest thing a dancer can do is grow old. For a b-boy/b-girl, the experience is approaching heroic. In keeping with hip-hop culture, street dancers present a façade of confidence and invincibility as they engage in battles to prove their value and establish their dominance. The resulting vocabulary is one of the most physically demanding and visually impressive of the dance genres.
Renowned Canadian hip-hop dancer and choreographer Crazy Smooth brings together an intergenerational group of dancers for an intensely athletic exploration of the evolution of self and the effects of aging on street dancers. Young dancers wow with audacious hip-hop tricks, woven seamlessly with a corps of older dancers who tell their stories of glory and pain through movement and spoken word. Together, they deliver jaw-dropping choreography with a message of community and resilience.
In My Body combines dance with the spoken word poetry of Alejandro Rodriguez, recited to the beats of Montreal's DJ Shash'U.
Even if you have never been a dancer, the message is clear and powerful. "In this show, we form a micro-society," said Crazy Smooth. "No one will escape aging. I would like each person to recognize themselves, even if only in one aspect of the show, and see where they fit on the timeline and then come away with the notion that we are nothing without each other."
Dancing since 1997, Crazy Smooth is one of Canada's top street dancers, performers, choreographers, instructors, judges, and community leaders. The 2020 recipient of Banff Centre for Arts and Creativity's 2020 Clifford E. Lee Choreography Award, he is the founder and creative director of Bboyizm, an award-winning street-dance company that has been instrumental in the preservation and growth of street dance in Canada and internationally.
In My Body is the second production to be developed through the Centre de Création O Vertigo – Production CCOV's program and was also developed with support from the National Arts Centre's National Creation Fund. Co-production partners: Bboyizm, The CanDance Network Creation Fund, Banff Centre for Arts and Creativity, Brian Webb Dance Company, Yukon Arts Centre, dance Immersion and Canadian Stage, and is supported by the Canada Council for the Arts and Conseil des arts et des lettres du Québec.
In My Body is dedicated to the memory of Frosty Freeze, Marjory Smarth, Flash, Don Campbellock and others gone before – their legacy lives within us.
The Vernon & District Performing Arts Centre presents In My Body on Thursday, September 21 at 7:30PM. The show runs 60 minutes with no intermission. Tickets are $40 for adults, $37 for seniors, and $35 for students with additional discounts available for seats in the first two rows of the theatre. For tickets, please call 250-549-SHOW (7469) or visit www.vdpac.ca.
-30-
Ticket Link: https://www.ticketseller.ca/tickets/event/in-my-body-1
Video: https://youtu.be/Zau5KGvvV1o
About Vernon and District Performing Arts Centre

The Vernon and District Performing Arts Centre Society is a non-profit, charitable organization devoted to fostering artists, their work, and live performance in all genres and for all ages. The Society operates the Performing Arts Centre (VDPAC) on behalf of the Regional District of North Okanagan (RDNO) and with the support of over 30 staff and 200 volunteers. Each year, we present our SPOTLIGHT Season of over 30 diverse performances, complemented by over 125 concerts, festivals, and special events. We select professional touring productions to entertain, enlighten, move and amuse our patrons. Altogether, they offer audiences of all ages a world of unforgettable live theatre experiences. Please visit: https://vdpac.ca/ & https://ticketseller.ca/
Facebook: @vdpac
Instagram: @vernonperformingarts
For more information, media can contact:
Angela Pells
Marketing Director
250-542-9335
[email protected]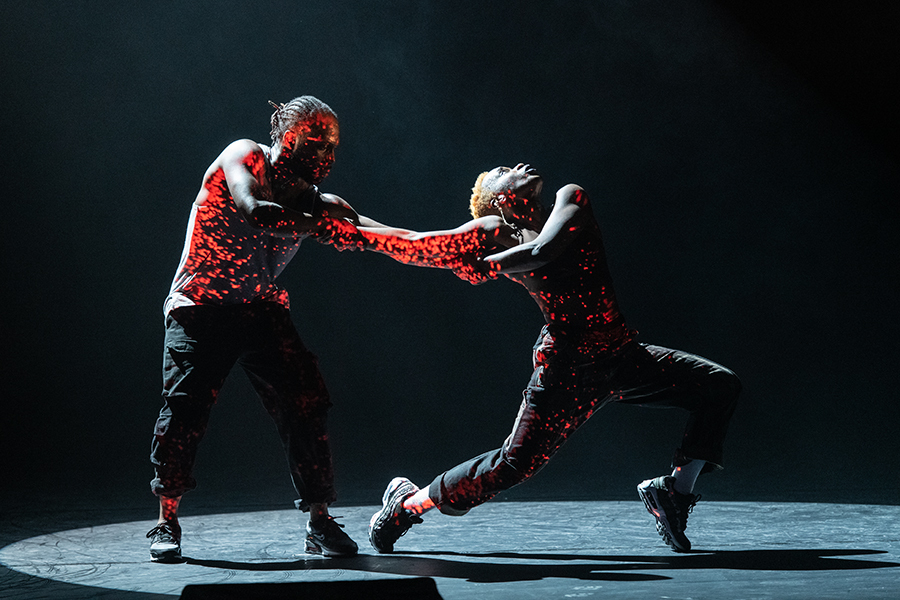 ← Back to News