Berlin-based cirque collective performs RAVEN, a powerful circus about modern motherhood
★★★★ "beautiful and spectacular... Among many other glorious qualities, Raven is particularly striking for the pitch-perfect ease with which it combines language and movement, as if the words acted as cues leading to soaring passages of movement that always add hugely to the meaning of the piece." - The Scotsman
★★★★ "An excellent hour of circus, physical theatre, and dance digging into what the performers gave up, and what they refuse to let go of." - Broadway Baby
VERNON, BC— Warm-hearted, funny, smart and accessible, RAVEN is a powerful and refreshingly original piece of contemporary circus about motherhood. The Vernon & District Performing Arts Centre proudly presents RAVEN on Wednesday, May 3, 2023, at 7:30PM as the final performance of the 2022-23 SPOTLIGHT Season's Theatre Series.
Charmingly honest and highly entertaining, RAVEN confronts the meaning of "Rabenmutter", ("raven mother"), a derogatory German term for working moms which has been synonymous with selfish or "bad" moms. Based on their own experiences as both circus-workers and mothers, the performers of the Berlin-based circus collective still hungry consciously challenge this term, revealing the uncomfortable and darkly funny sides of their own motherhood. Climbing out of their comfortable nest, they adventurously go on unconventional "flights"—with or without regrets, but loud and visible.
Thanks to creative support from the renowned British director Bryony Kimmings, they stage a striking, authentic world filled with stunning acrobatics, beautiful imagery, and honest humour.
"RAVEN is a spectacular combination of cirque acrobatics and heartfelt theatre," said VDPAC's Artistic Director Erin Kennedy. "These supremely talented artists – and moms – lay bare the realities of motherhood, from the hilarious to the dreadful, all while performing superhuman acrobatics."
Bird metaphors lie at the centre of RAVEN and illustrate the different challenges motherhood presents. One moment, the performers lovingly mother their children like hens and the rhythms of their daily movements turn into skilful satirical choreographies. In the next moment, the memories of their own strength as successful circus artists turn them into eagles, soaring strong and free through the air. As fearless circus moms, the performers bring a moving show to the stage, which challenges the status quo and invite us to question our preconceived notions of working mothers, women, and circus performers.
still hungry is a contemporary circus collective from Berlin. The three artists and mothers Romy Seibt, Anke van Engelshoven, and Lena Ries reunited after long years of friendship to create a piece of innovative circus. Powerful images and a good sense of humour make their work truly touching and highly amusing. Their work is fresh, feminist, strong, and unafraid to tackle even intensely personal subjects that don't lend themselves easily to circus, a genre that is still primarily associated with entertainment.
RAVEN has taken the still hungry around the world, earning rave reviews and numerous accolades including the Scotsman Fringe First Award (2019), the ThreeWeeks Edinburgh Award (2019), and the Total Theatre Award for Circus (2019). Broadway Baby gave the production four stars, calling it "an excellent hour of circus, physical theatre, and dance digging into what the performers gave up, and what they refuse to let go of."
Produced by Chamäleon Berlin, RAVEN comes to Vernon as part of a five-province tour throughout April and May 2023. The Canada tour of RAVEN has been funded by the Berlin Senate Department for Culture and Europe.
The Vernon & District Performing Arts Centre presents RAVEN on Wednesday, May 3, 2023 at 7:30PM. The show is 55 minutes long with no intermission. Tickets are $45 for adults, $42 for seniors, and $40 for students. Special discounts are available for seats in the first two rows of the theatre. For tickets, please call Ticket Seller at 250-549-SHOW (7469) or visit our 2022-23 SPOTLIGHT Season online at www.vdpac.ca.
-30-
Ticket Link: https://www.ticketseller.ca/tickets/event/raven-1
Video: https://vimeo.com/330728128?embedded=true&source=vimeo_logo&owner=21996104

About Vernon and District Performing Arts Centre
The Vernon and District Performing Arts Centre Society is a non-profit, charitable organization devoted to fostering artists, their work, and live performance in all genres and for all ages. The Society operates the Performing Arts Centre's (VDPAC) on behalf of the Regional District of North Okanagan (RDNO) and with the support of over 30 staff and 200 volunteers. Each year, we present our SPOTLIGHT Season of over 30 diverse performances, complemented by over 125 professional guest concerts, festivals, and special events. We select professional touring productions to entertain, enlighten, move and amuse our patrons. Altogether, they offer audiences of all ages a world of unforgettable live theatre experiences. Please visit: https://vdpac.ca/ & https://ticketseller.ca/
Facebook: @vdpac
Instagram: @vernonperformingarts
For interviews with the artists and more information, media can contact:
Angela Pells
Marketing Director
250-542-9355
[email protected]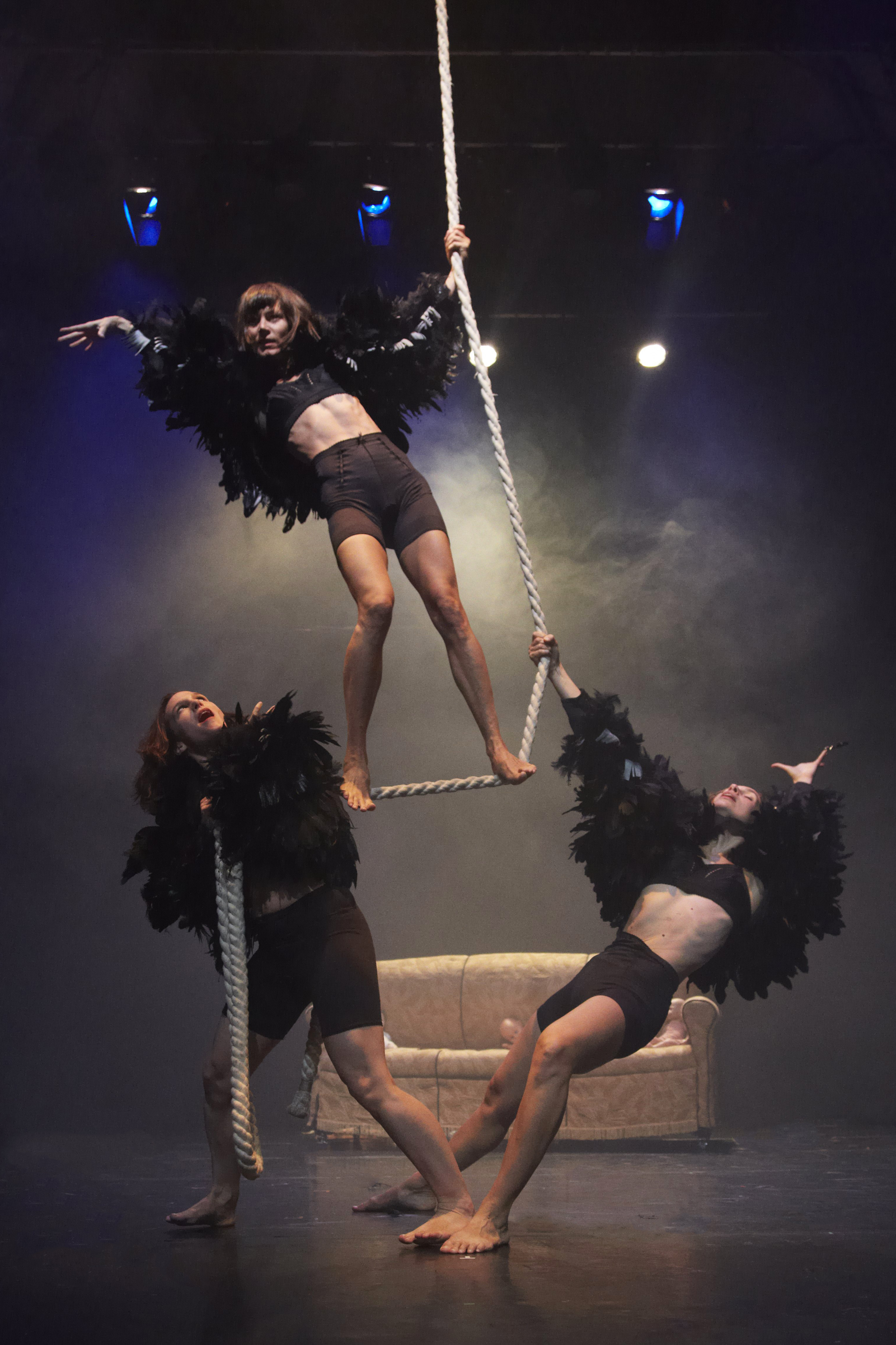 ← Back to News