18th Annual I Am Woman, Hear Me LAFF!
Posted on February 9, 2023
Featuring Headliner Jane Stanton
VERNON, BC— What better way to celebrate International Women's Day than with the funniest female comics around? The Vernon & District Performing Arts Centre proudly presents the 18th Annual I Am Woman, Hear Me Laff! on Saturday, March 11, 2023 at 7:30pm. This SPOTLIGHT Special Presentation is one of Vernon's biggest stand-up comedy events of the year!
A beloved annual tradition, I Am Woman, Hear Me Laff! brings a selection of the brightest professional stand-up comedians together for a night of female empowerment guaranteed to deliver side-splitting, tear-inducing laughter. Get the girls together for this annual ritual, and revel in the joys of being a woman!
Since breaking onto the Canadian Comedy scene, headliner Jane Stanton has become one of the country's favourite headliners. With multiple festival appearances across North America, Jane has been featured at the prestigious Montreal Just for Laughs, JFL Northwest, Global Comedy Festival, Bumpershoot Seattle, Seattle's International Comedy Competition, Halifax Comedy Festival and Winnipeg Comedy Festival. Between touring her headline act and appearances on such hit shows like CBC's The Debaters, Jane has appeared alongside the likes of Tom Green, Tig Notaro, Arie Spears, Godfrey, Bobby Lee, Natasha Leggero and SNL's Michael Che.
Stanton is supported by Vancouver-based comedian Amber Harper-Young, finalist in BC's Funniest Female (2014). Her performing highlights include: The Comics Lounge-Melbourne Australia, The Del Close Marathon NYC (Improv), Yuk Yuk's comedy clubs - Toronto/Ottawa/Vancouver and various other comedy clubs and touring shows across Canada. In 2015, Amber co-created/co-hosted and performed in a live series of Tragedy Comedy Shows at Yuk Yuk's. She also co-hosts Vancouverite, an independent monthly show that was selected to be a part of the JFL NorthWest Comedy Festival in 2016. Amber's absurd and colourful style of self-deprecating comedy is based on her upbringing and adult life.
Emcee Sharon Mahoney is an award-winning comedian, actress, and street performer who has travelled the globe for over twenty years performing at world-class festivals and comedy clubs. Described by the UK Times as a "cross between Hunter S. Thompson and Bette Midler," Mahoney has shared the stage with some of the most established names in the comedy industry.
Grab your besties and get ready for a sizzling night out! VDPAC's bartenders will be mixing up feature mocktails and cocktails with local libations from Okanagan Spirits Craft Distillery.
Caution: the humour can get spicy! This show contains mature content and may not be appropriate for all audiences.

The Vernon & District Performing Arts Centre presents I Am Woman Hear Me Laff! on Saturday, March 11 at 7:30PM. Tickets are $35 for adults, $32 for seniors, and $30 for students. For tickets, please call 250-549-SHOW (7469) or visit our 2022-23 SPOTLIGHT Season online at: www.vdpac.ca.
-30-
Ticket Link: https://www.ticketseller.ca/tickets/event/i-am-woman-hear-me-laff-4
About Vernon and District Performing Arts Centre

The Vernon and District Performing Arts Centre Society is a non-profit, charitable organization devoted to fostering artists, their work, and live performance in all genres and for all ages. The Society operates the Vernon & District Performing Arts Centre (VDPAC) on behalf of the Regional District of North Okanagan (RDNO) and with the support of over 30 staff and 200 volunteers. Each year, we present our SPOTLIGHT Season of over 30 diverse performances, complemented by over 125 concerts, festivals, and special events. We select professional touring productions to entertain, enlighten, move and amuse our audiences. Altogether, they offer patrons of all ages a world of unforgettable live theatre experiences. Please visit: https://vdpac.ca/ & https://ticketseller.ca/
Facebook: @vdpac
Instagram: @vernonperformingarts
For more information, media can contact:
Angela Pells
Marketing Director
250-542-9355
[email protected]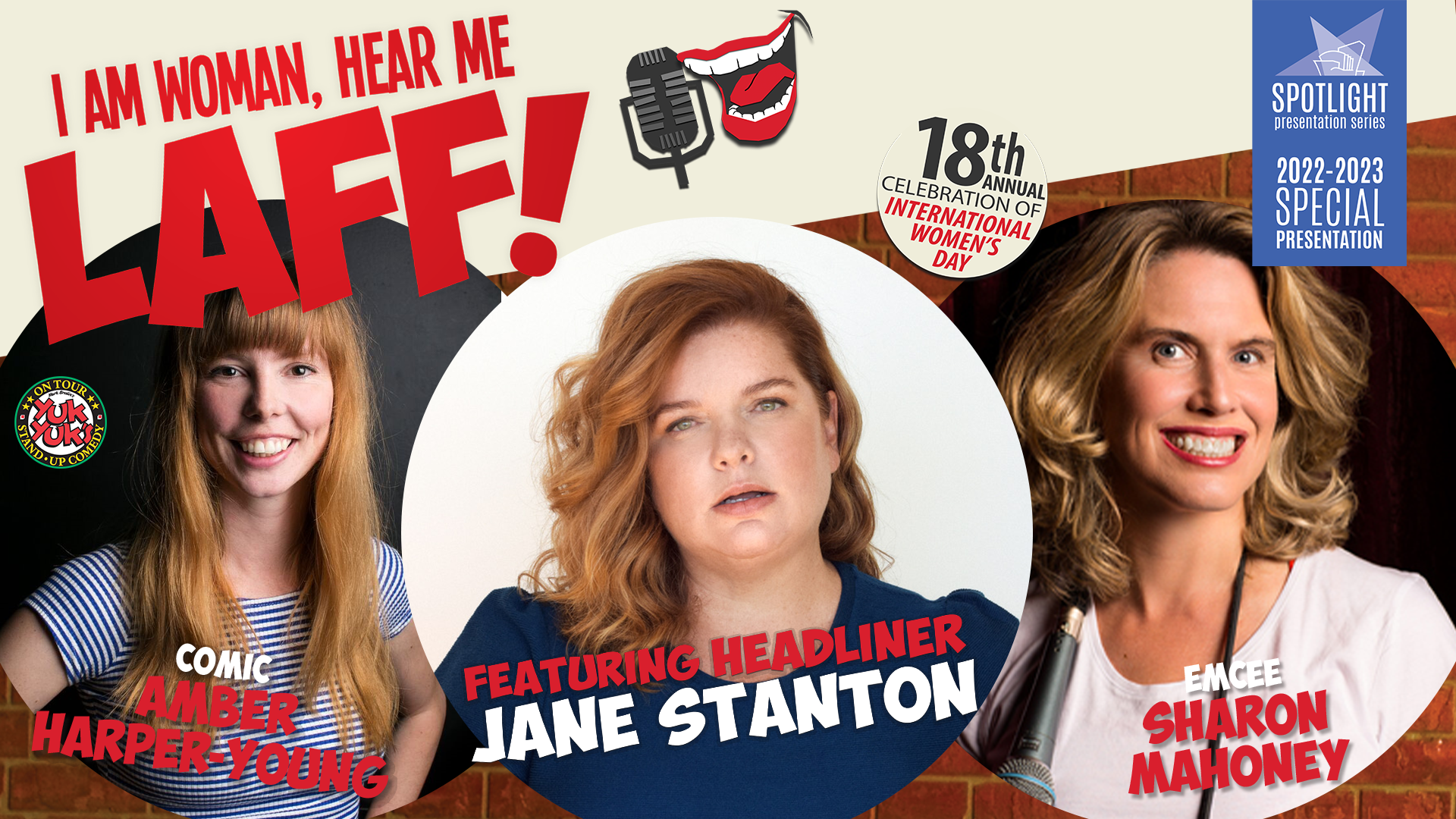 ← Back to News